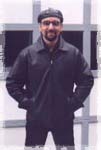 Bill Acosta, Bass
Bill is from a hard core New York City housing project where he discovered Jimi Hendrix and Cream. By following these artists, he learned of their influences and became a fan of Muddy Waters and the "Kings", Freddie, BB and Albert.
Bill has worked with many bands in New York City and upstate New York. His bass-playing influences include Duck Dunn, Willie Dixon, Francis "Rocco" Prestia, Jack Casady and Chuck Rainey. He has worked in several bands with fellow member Ken Hughes over the last 20 years.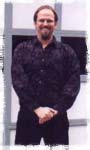 Tom Brumley, Harmonica, Vocals
Tom lived in Colorado from 1978 to 1990 and started playing harp live with Big Head Todd & the Monsters in the 80's while attending the University of Colorado in Boulder.
You can hear him playing harp on some of Todd's earlier live recordings at JJ McCabes and The Glen Miller Ballroom. After playing with Todd for about a year, he left and formed Red Beans & Rice.
Red Beans & Rice was an acclaimed blues & rock band that played in Denver, Boulder, and the Pacific Northwest.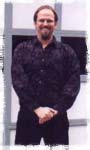 He then moved to San Diego where he lived for 3 years and played with Fred Heath and Tomcat Courtney in the Slidewinders. He now lives in Brooklyn, New York and has done session work with several bands in the past few years. His harmonica playing can be heard on Mike Rechner's 1998 CD entitled Adjective and on Savage Patty's 2000 CD entitled Savage Patty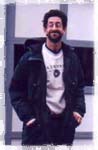 Marc Copell, Drums
Marc Copell has been performing as a professional drummer since age 13 with a wide variety of shows, lounge bands, society jobs and creative musical ventures in jazz, pop, rock and world beat styles. He received a BA degree in music performance from Buffalo University and a masters Degree in music education from Queens College. Currently he appears on Ron Mesa's recently released, self-titled cd. He can be seen performing live with Eddie Kirkland and the Bobby Kyle Band.
Ken Hughes, Guitar, Vocals
Ken Hughes has been listening to blues guitar since 1977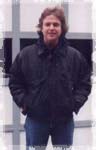 when he first heard Eric Clapton's recording of Have You Ever Loved a Woman? on the Layla album.
Since then he has learned to play repertoire from Jorma Kaukonen, Mike Bloomfield, and Robben Ford who he cites as his primary influences.
Using a Fender tube amplifier and a Gibson 335, Hughes enjoys the vintage tone for many of the bands' renditions of classic material.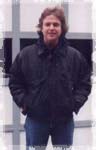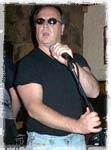 Dan Cumberland,Vocals
"Howling Dan" Cumberland, who handles the vocal duties in the band, originally hails from the Greenpoint section of Brooklyn. Dan credits his soulful nature to the toxic air from the surrounding industrial blight of his old Newtown Creek neighborhood. Dan's past musical endeavors included removing money from his college fund to purchase a set of Slingerland drums without prior consent. Oh the guilt he carries.
Dan has played drums and sung with local New York bands including Jam Pact, Pink Chicken and The Beer Belly Band. He sees the blues as a spiritual cleansing-an emotional release of love, happiness, pride, hurt, anger... and subsequent ecstasy. "It's kind of like a good session of
scratching and biting sex," explains the gritty frontman.
Dan holds the musical and vocal savvy of B.B. King, Eric Clapton, Muddy Waters, John Fogerty and cousin Donald Silk in high regard and hopes to one day jam with Britney Spears and The Spice Girls, all at the same time...